Watergardens
Sculpture and murals, 2021.

Client: QIC
Project manager: David Hagger
Sculpture fabrication: Robert Hook
Construction & site management: Insitu Group
Painting assistance: David Booth, Sai Neoh
Photos: Michael Pham



Entry statement sculpture and accompanying mural commissions for QIC's

Watergardens

Station Street.

The mural,

'Sun Will Rise'

, comprises natural forms gently folding onto one another and reaching upwards to birds gliding in the sky, expressing a freedom and spirited creativity; a positive trajectory. The large suns, arcing across the expanse of the wall, create fluid, soft motion; a sense of time as an ongoing journey.

The entry statement sculpture, titled

'The Dance'

, invites visitors through to the precinct and celebrates the key elements of the accompanying mural designs. Sun, bird and plant forms coalesce in a composition made of four individual panels of aluminium, overlapping on gentle angles and inviting the viewer to move around, look into and between the forms.

The works are connected by their playful symbolic narrative, an open allegory for the spirit of the West - an imaginative, determined, optimistic and ever-growing community.
Watergardens Station Street, entry statement sculpture.

Watergardens Station Street, amenities corridor mural.

Watergardens Marketplace amenities hallway murals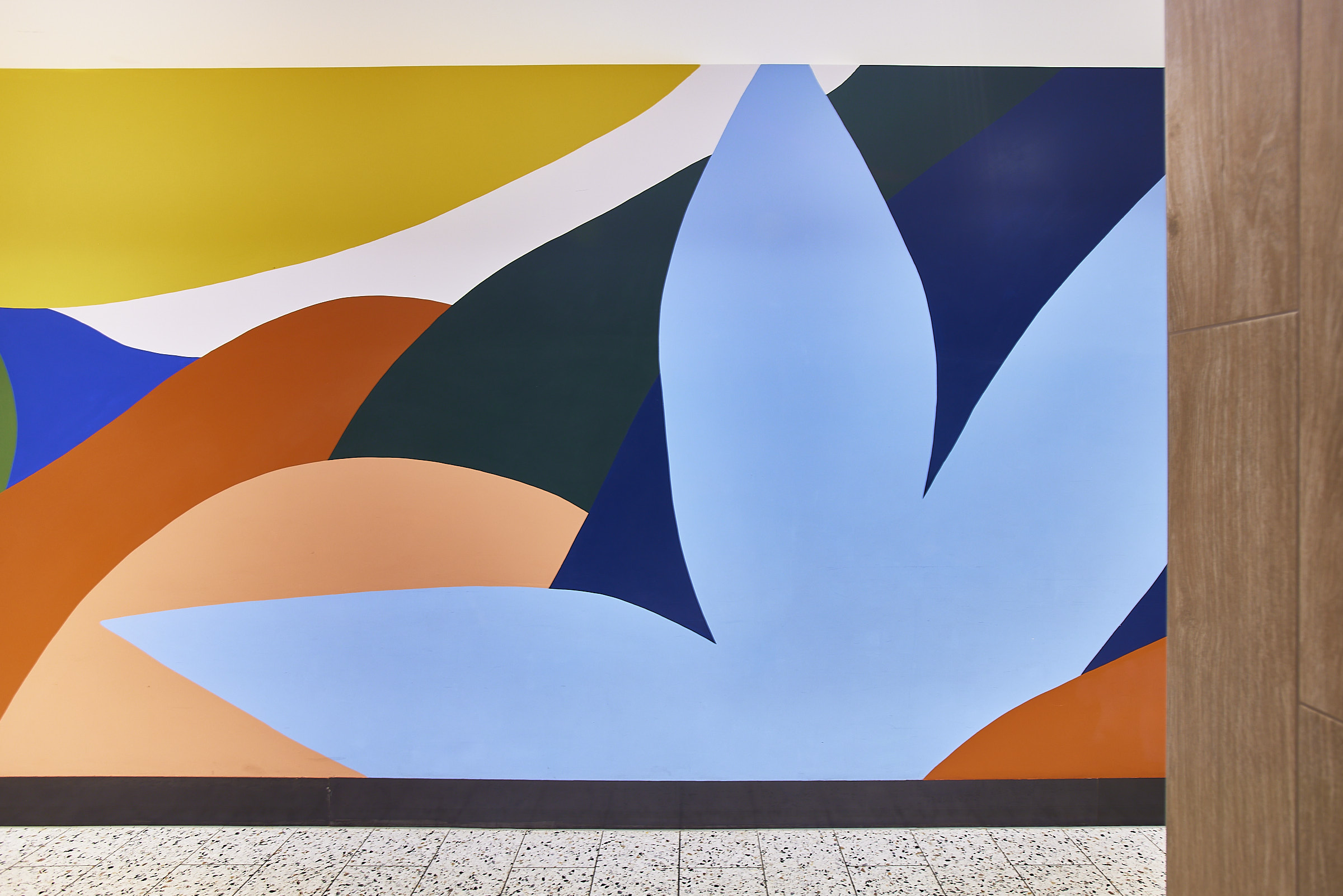 Sculpture maquettes