Out of Bounds
Collaborative exhibition with Beci Orpin
Boom Gallery ~ 14 June — 15 July, 2018.
Themes of play in the mind and through the body were explored collaboratively, through new works with Beci Orpin. Exhibited at Boom Gallery in Geelong from 14 June — 15 July, we developed a series of paintings, wood cuts, and an abstract playground installation, as well as magnetic wall full of shapes with which viewers could create their own playscape.
More info / works available ︎︎︎
HERE
+ a nice write up on
It's Nice That
The child explores their world with abandon. Making games of getting from one place to another, studying the curiosity of simple, everyday things, endlessly inspired by the excitement of each day. Once we grow up, it's a place that becomes off limits and out of bounds. Playing and spending time without purpose, losing track of the hours and self-consciousness and clearing space in our minds for newness. What if our play spaces were never abandoned, they just shifted forms. Instead now cultivated in a way of seeing that taps into the simple, child-like enjoyment and excitement of shape, colour and form.

The eye guides the hand in the playground in the mind; crawling through tunnels and wormholes, running into new ideas and feeling their slippery-slide exhilaration, ladders leading to growth, stacking and building new environments of shape, colour and exciting forms to dive deeply into and be immersed in for hours. Drawing all day is playing all day. What shape is play? The hand moves and the world drops away, revealing a new space where there are no bounds and the only container is a way of seeing.


Out of Bounds Exhibition, Boom Gallery / photo: Cricket Studio


Stacking, Building by Carla McRae / photo: Chris Middleton


Tribute to a Special Slippery Dip by Carla McRae / photo: Chris Middleton


Out of Bounds Exhibition, Boom Gallery / photo: Cricket Studio


Out of Bounds Exhibition, Boom Gallery / photo: Cricket Studio


Eternal Internal Hard Drive by Carla McRae / photo: Chris Middleton


Spinning the Wheels by Carla McRae / photo: Chris Middleton


Looking is Playing by Carla McRae / photo: Chris Middleton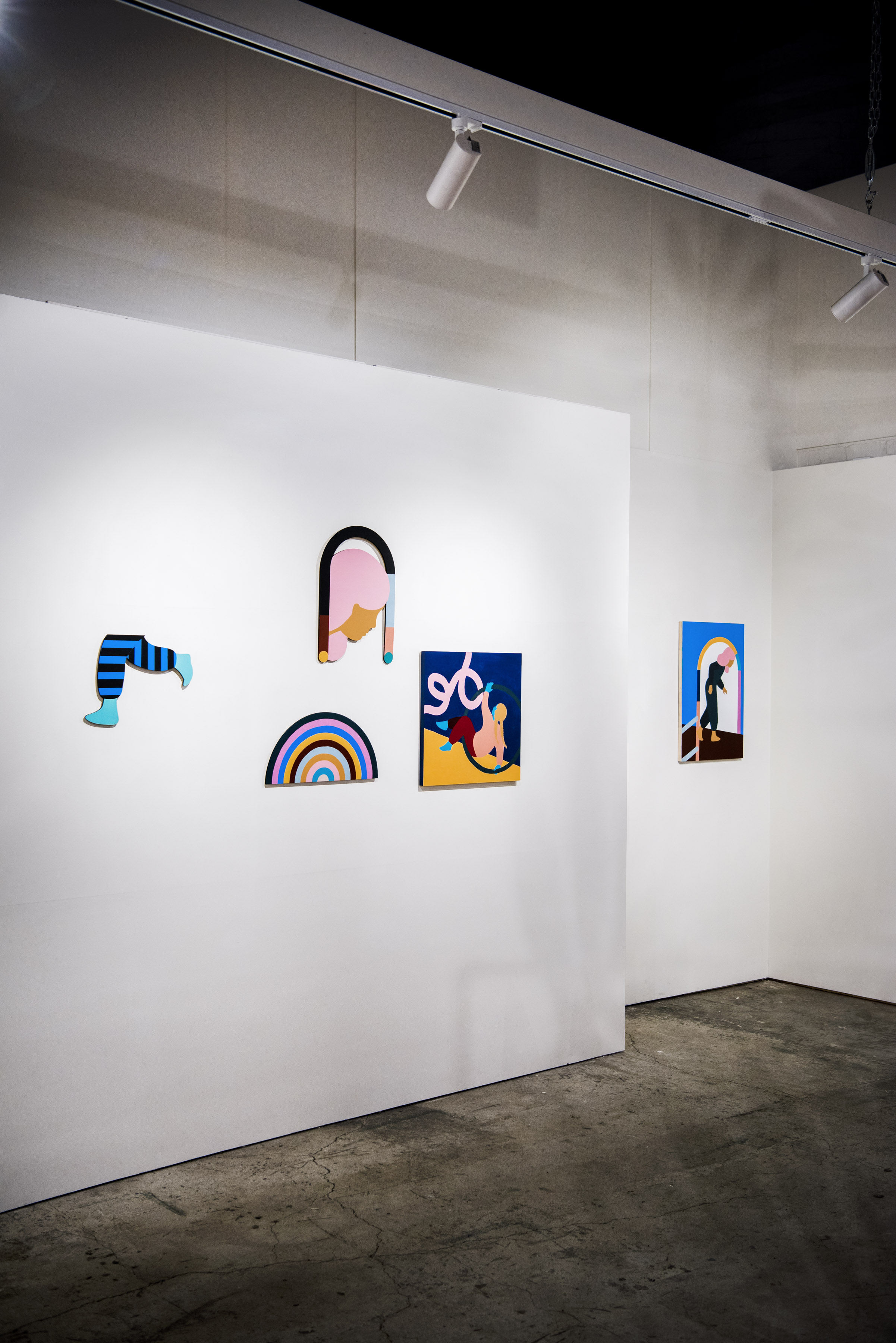 Out of Bounds Exhibition, Boom Gallery / photo: Cricket Studio


Out of Bounds Exhibition, Boom Gallery / photo: Cricket Studio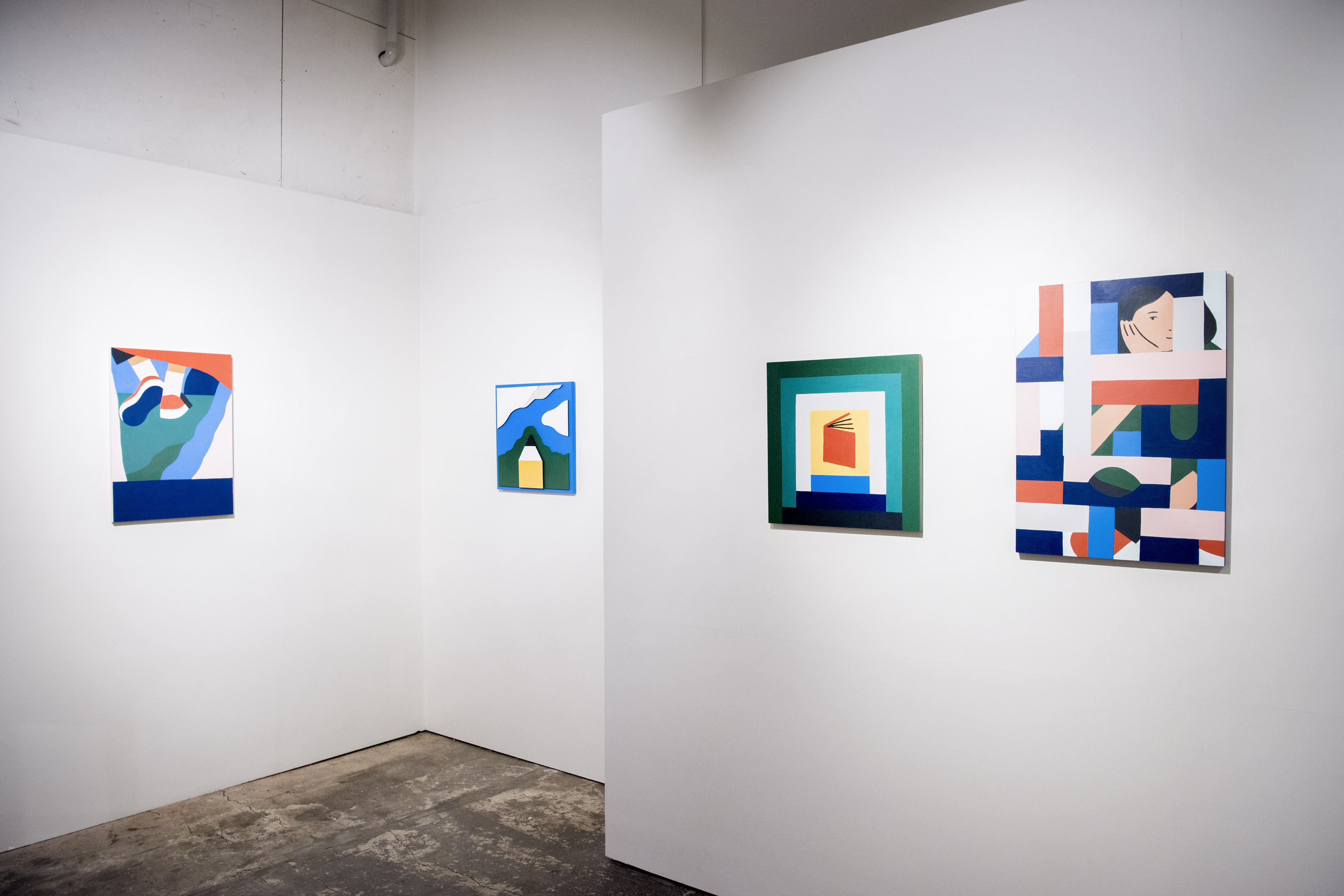 Out of Bounds Exhibition, Boom Gallery / photo: Cricket Studio


Tribute to a Special Playground by Carla McRae / photo: Chris Middleton


The Mantra by Carla McRae / photo: Chris Middleton


Out of Bounds Exhibition, Boom Gallery / photo: Cricket Studio