Australian Children's Television Foundation (ACTF)

40th anniversary invitational project, 2022.
Artists involved: David Booth, Cat Rabbit, Magda Ksiezak, Tim Meakins and Felix Colgrave.
Learn more about the project:
here
The

Australian Children's Television Foundation (ACTF)

invited six artists to create a new work based around their relationship with Australian kids' TV and the culture of their formative years. We were welcomed into the archives to revisit the screen stories of our youth, reflecting on the lasting impact these shows had on our childhood and, as adults, our art practice.

"ACTF shows paint a hazy, grainy backdrop to my childhood. The sounds, colours, aesthetic and characters have all lingered in my mind and in my mouth as a visceral texture and flavour of growing up in that time. The sensibility that floats through those formative ACTF shows – strong primary colours, patterns, hand-rendered, a bit naïve – has bled through to my work because it's bundled up with my own sense of self through nostalgia, childhood, memories and feelings.

I've created a wooden replica of Snapsak, one of the Backsaks from Lift Off! I've thought about those Backsaks every time I've drawn a backpack for as long as I can remember. When I was a kid, if I loved a character, I drew them over and over, cut them out and stuck them on walls, took them with me in the car to live alongside me. Recreating Snapsak in this three-dimensional tangible form is a tribute to that act of child-like dreaming and making. I really hope she cracks open the memory vault for someone who might have forgotten about her and all the beauty and chaos of children's TV from that era!"
Read about the making of Snapsak the Backsak:
here
Snapsak the Backsak, 2022. MDF, PVA glue, synthetic polymer filler, clay, acrylic paint.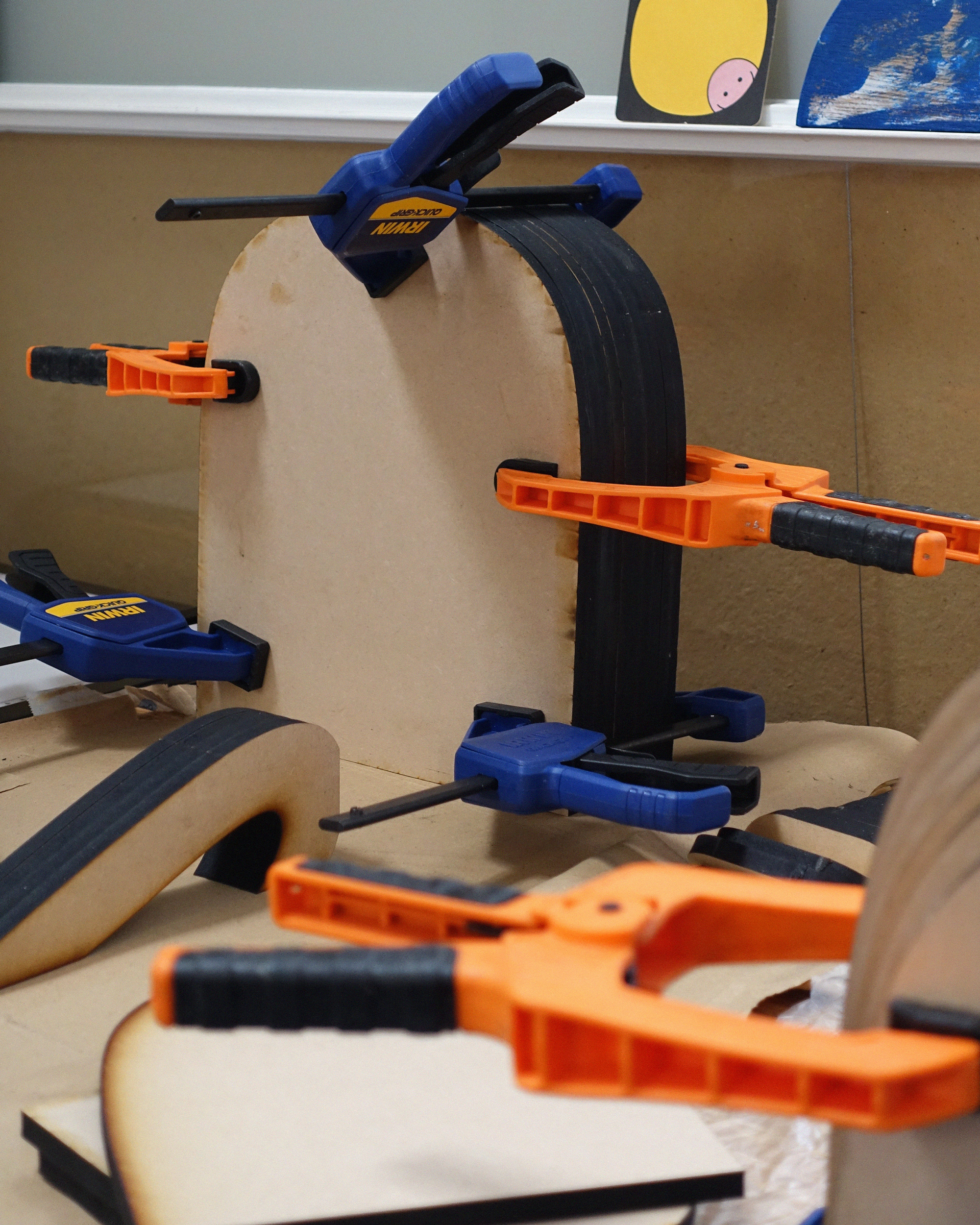 The artworks were showcased at the farewell event for outgoing chair Janet Holmes à Court at the ACTF head office in Melbourne.